Abracadabra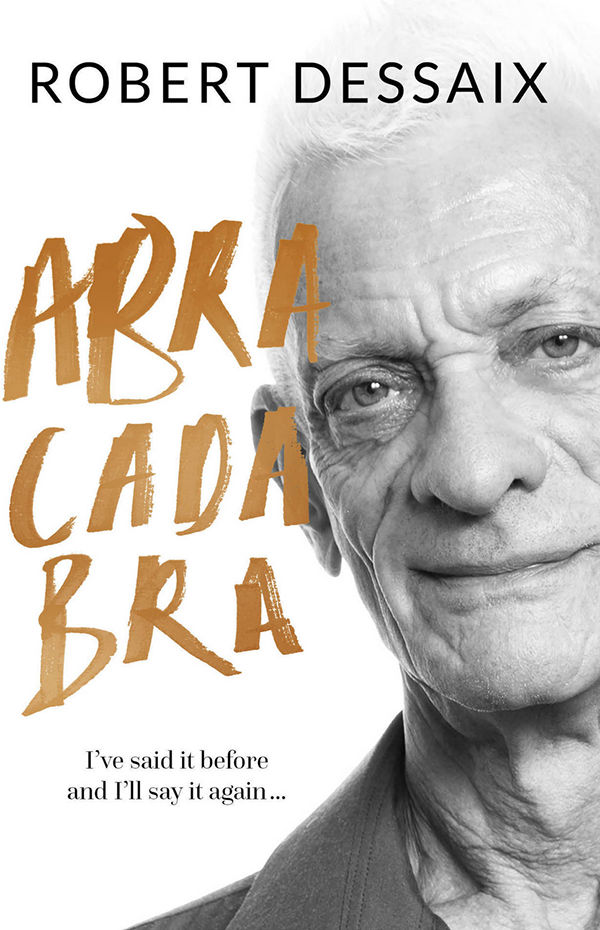 Soft cover
ISBN 9781922598783
April 2022
Brio Books
RRP $27.95
eBook
ISBN 9781922598790
April 2022
Brio Books
RRP $7.99
A celebration of insights from a luminary of Australian letters, Abracadabra is part memoir and personal record. A work many years in the making, it is an engrossing collection of talks given around Australia and overseas on everything from biography and Enid Blyton to kissing. The brief journalistic pieces and one short story in the second half of the book, offer reflections on subjects as varied as Indian hill stations, dementia and connoisseurship reminding us of why we read: for pleasure, after all, as well as ideas. It is the work of a conjurer whose works dazzle.
'Magical reading …Since those halcyon radio days, Robert has gone on to write books and become a much sought after speaker at festivals casting his magic orations on subjects literary and the and the world at large, certainly the quad squad of art, travel, culture and society. Some of that magic has been captured on the page in the aptly titled Abracadabra, a collection of talks and chatty journalism, which he calls his feuilletons … Silken, smooth, scholarly, seemingly, seamlessly, creating as he speaks, there is nothing stubbly in these pieces.

Reading these pieces triggers an audio book in one's mind, such is the memory of his voice back in the radio days, and later on the festival circuit, you hear as you read, the tone unmistakeably Dessaix … [his] singular voice cuts through.

Cheeky and chiding, casually iconoclastic, comically caustic and always a pleasure to read.'
'Dessaix's writing is absolutely delightful and Abracadabra is a magical collection of short works, entertaining an audience of one. It can be taken anywhere and at any time it can be dipped into at random for your enjoyment.'
Robert Dessaix celebrates magic of reading in Abracadabra.

'Erudite, intelligent, witty, provocative opinionated and fun to listen to (since he regards these writings as 'conversation'), even when you disagree with him.

Abracadabra is probably best read a little at a time … Dessaix's one-sided 'conversation', so full of ideas and opinions and changes of scenery, [make him] good company.'
'Humorous, insightful, erudite and challenging and well worth reading …

Listening to Dessaix …makes you aware of just how much of himself he gives. Of who he is and what he is and how he got there and why. This frank, amusingly presented self-portrait very endearing. It strengthens his plausibility and makes you want to agree with him, even when you are not sure you fully understand what he is getting at.